The Nokia 3220 is a mobile phone that debuted in May 2004. It is the successor to the Nokia 3200. It is a very cool phone, has rhythmic flashing lights on the sides, voice dialing, a camera, 3 MB of storage, polyphonic (.mid) ringtones and some .amr ringtones.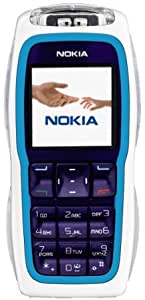 Features
Edit
VGA Camera
Polyphonic and AMR ringtones
SMS, MMS, or Instant messaging, or Email.
List of Ringtones
Edit
Acceleration.mid
Appulse.mid
Astir.mid
Blank.mid
Blue ice.mid
Electric eel.mid
Ending.mid
Espionage.mid
Fire alarm.mid
Fortune.mid
Geiger.amr
Grand prix.amr
Ice-breaker.mid
In Love.mid
Jig.mid
Lily.mid
Montuno.mid
Nokia tune.mid
Rooster.amr
Sashay.mid
Sizzlin'.mid
Skyward.mid
Starry.mid
Streetwise.mid
Trance.mid
Tropicasia.mid
Turntablism.amr
Undersea.mid
Wish.mid
Worldy.mid
Settings
Edit
Agency.mid
Frolic.mid
Low.mid
Nokia tune.mid
Rococo 2.mid
Community content is available under
CC-BY-SA
unless otherwise noted.